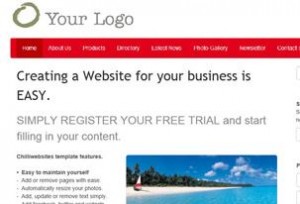 There are several companies that are out there that are happy to take your money (Wix / 1and1 / others) claiming you can build your own site using their build-a-website tools. They market intensively to consumers and businesses, telling them that they can build their own website and consumers will mysteriously com
That's hog wash and totally misleading. If you build it, consumers will not come.
Of course, you can build your own website. You could probably also design your own clothes and build your own furniture as well. But of course you wouldn't because your clothes and furniture well would probably suck.




Our clients and future clients will never learn the basic principles of web design and marketing like negative space, form follows function, the laws of proximity, visual hierarchy or Occam's Razor.
They are lawyers, real estate agents, restaurant owners, advisory firms, bar owners, non-profit organizations and more. Each day spent on learning, fiddling with these so called "build your own website" companies is a day that will be a wasted opportunity. As a fellow web designer once said, "Don't design your own website. It will be ugly and it will hurt your business."
Don't design your own website. It will be ugly and it will hurt your business.
For my own test, I signed up for trial accounts for several of these companies and tried building my own test site from their template builder. As a professional designer and developer, I have to say I was bit puzzled and discouraged that they made it as confusing and difficult then I thought it would even be. I can't imagine Joe business owner trying to spend time on making their own site using one of these tools.
So your alternative is of course hiring out web design. Just make sure you shop carefully when looking for a web design firm, including viewing there portfolio and existing clients. And keeping it local helps the community you live in. If you like what you see, then that should translate to what results you should expect to receive.
Of course, keep expectations in par, because that great website you really like and would like to see same results for your business or organization may be several thousand dollars out of your listed budget.
So budget wisely and have high expectations, but keep them within reason and relative to your budget. Learn more about hiring out web design.
If you're looking to take the next step in finding a great web design firm, you're just mouse click away. Contact us today!